Summary
Expert panellists from Africa, Asia, the Caribbean, Europe, North America, and the Pacific joined the first OER4Covid consultation webinar on 9 April 2020 to discuss smoothing the transition to online learning during the pandemic by using open educational resources (OER).
Discussions identified diverse needs and priorities across the regions highlighting the need for OER4Covid collaborators to act locally while cooperating globally.
Established by the Commonwealth of Learning in partnership with the OERu, the OER4Covid support group is gaining momentum now with over 850 registered participants from 67 countries. The initiative is supported by the International Council for Distance Education (ICDE), the UNESCO Institute for Information Technology in Education (IITE), World Bank Group Open Learning Campus, and Open Education Global.
"COVID-19 has resulted in a learning crisis that needs our collective support" said Professor Asha Kanwar, President and Chief Executive Officer of the Commonwealth of Learning. "The principles of openness, sharing, and collaboration that characterise the OER movement will guide us in our collective response to this crisis."
Recordings of the 1st consultation webinars can be viewed here:
Speakers and panellists
Asha Kanwar
Video message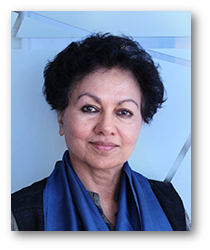 Professor Asha Singh Kanwar, one of the world's leading advocates of learning for sustainable development, is the President and Chief Executive Officer of the Commonwealth of Learning. Throughout a career spanning over 35 years, she has made outstanding contributions in the areas of teaching, research and international development.
Professor Kanwar won several international awards, including the International Council for Open and Distance Education (ICDE) Prize of Excellence, and the Meritorious Service Award for outstanding contributions in open and distance education from the Asian Association of Open Universities. She has been conferred eight honorary doctorates from Universities in Asia, Africa, Europe and North America.
Torunn Gjelsvik
Africa / Europe webinar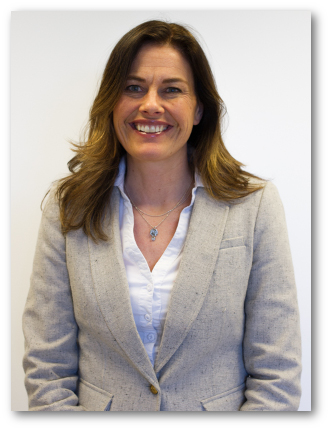 Torunn Gjelsvik assumed the position of Secretary General for the International Council for Open and Distance Education (ICDE) in January 2020. She has held several executive leadership positions in various educational institutions and organizations, including the national membership organization, Flexible Education Norway. From 2015 to 2018 she was Head of Development at the ICDE Secretariat, and her international experience covers policy development, international networks, events and project management related to the global field of online, open and flexible education. She is a frequent speaker at international conferences and events related to the field.
Torunn Gjelsvik was serving as a member of the Executive Committee of EADL (European Association for Distance Learning) and was Norway's representative in the Nordic Distance Education Network NVL from 2018 to 2020. She has been a member of the Orientation Board of CNED (The National Centre for Distance Education in France) since 2016.
Mpine Makoe
Africa / Europe Webinar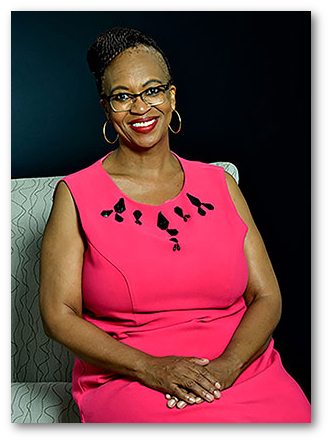 Professor Mpine Makoe is the Commonwealth of Learning Chair in Open Educational Practices / Resources at the University of South Africa (UNISA). She is also a National Research Foundation (NRF) rated research professor in Open Distance eLearning (ODeL) and a Director of African Council for Distance Education (ACDE). Mpine has published extensively in the area of educational technology focusing on mobile learning; staff development; quality and policy formulation in ODeL. Mpine is also the president of the Distance Education Association of Southern Africa (DEASA), an executive member of National Association of Distance Education Organisation (NADEOSA) and a member of the University Futures Network. She has received numerous awards for her work in developing capacity in ODeL.
Martin Weller
Africa /Europe Webinar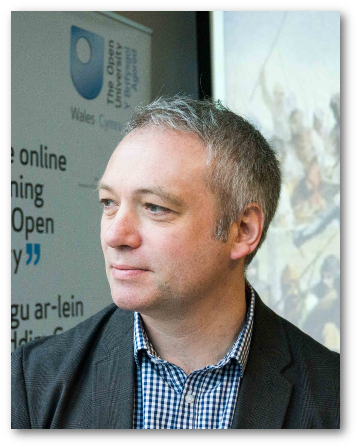 Professor Martin Weller is the director of The Open Education Research Hub and the director of the GO-GN network. Weller chaired the Open University's first major online e-learning course in 1999, which attracted 15,000 students, and was the OU's first LMS Director. His popular blog, edtechie.net features his writings on aspects of educational technology. He is the author of The Battle for Open (2014) and 25 Years of Ed Tech (2020) both available under an open licence.
Zeynep Varoglu
Africa / Europe Webinar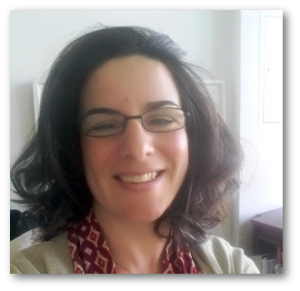 Zeynep Varoglu is the Programme Specialist in the Digital Innovation and Transformation Section of the Communications and Information Sector at UNESCO Headquarters in Paris. She has been a staff member of UNESCO since 1998.
Ms. Varoglu's work currently focuses on the implementation of the UNESCO OER Recommendation and the UNESCO ICT Competency
Framework for Teachers (ICT CFT) as well as initiatives in open, distance, flexible and online education. Ms Varoglu also leads a number of projects related to open educational resources (OER) and new developments in ICT in education. Ms Varoglu was the Responsible Officer for the process leading to the adoption of the UNESCO OER Recommendation as well as the development of the UNESCO ICT Competency Framework for Teachers Version 3. Ms Varoglu was also the Co-Responsible Officer for the publication 'Learning for All: Guidelines for the Inclusion of Learners with Disabilities in Open and Distance Learning' and the UNESCO Project Officer for the development of the UNESCO/COL Guidelines for Open Educational Resources (OER) in Higher Education. Ms Varoglu was the UNESCO Project Officer for the organization of the 1st World OER Congress 2012, and the 2nd World OER Congress 2017.
Ms Varoglu holds a Bachelor of Arts (B.A.) from the University of Toronto and a Master of Education (M.Ed) from the Ontario Institute for Studies in Education (O.I.S.E.), University of Toronto.
Vasudha Kamat
Asia, Pacific and Caribbean Webinar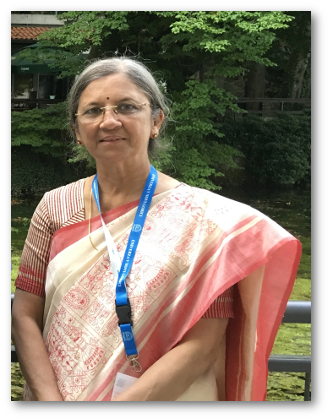 Prof. Vasudha Kamat was a member of National Education Policy (NEP) Draft Committee constituted by the Government of India. The NEP is an ambitious document prepared by the 8-member Kasturirangan Committee. The Policy has suggested transforming Indian education system to provide quality education to all. She was Vice Chancellor of SNDT Women's University, Mumbai (2011-2016). This is the first Women's University in India and South East Asia established in 1916. As a Vice Chancellor of this prestigious University Prof. Kamat introduced ICT in all aspects of university life of stakeholders (Students, teachers, academic administrators). She is a recipient of Fulbright Senior Research Fellowship (US) under which she conducted in FSU, Best Teacher Award from Maharashtra State (India) as well as Rotary International Fellowship for which she taught in UiTM, Malaysia.
Ioana Chan Mow
Asia, Pacific and Caribbean Webinar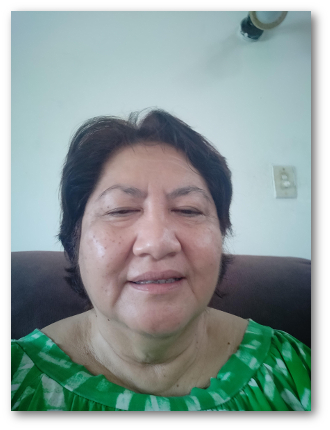 Professor Muāgututi'a Ioana Chan Mow is currently a Professor of Computing and Computer Education at the National University of Samoa (NUS). She is the country focal point for Samoa for the Commonwealth of Learning which has played a pivotal role in supporting the integration of technology enabled learning (TEL) through research and training at NUS. Her research interests are in TEL, e-government, and ICT4D. She is also a member of the COL TELCOP group. She currently teaches postgraduate courses in the areas of Management of Systems, ICT Policy and Regulation, ICT in Education, and Risk Management.
Ronna-Seyleck LEE
Asia, Pacific and Caribbean Webinar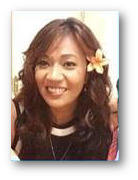 Ronna-Seyleck LEE is the National Professional Officer for the Communication and Information Sector for the UNESCO Apia Cluster office. She has a Master's degree in Education with a background in Journalism, supporting reporters in analysis, training in writing, news editing, and television broadcasting. Aside from that she has a variety of other project management and teaching experiences obtained while working at the University of the South Pacific, Alafua Campus.
Germain Anthony
Asia, Pacific and Caribbean Webinar
Germain M. Anthony is an Education Professional who has been an educator for 20 years. He is the Curriculum Specialist, Technology Integration at the Ministry of Education, Innovation, Gender Relations and Sustainable Development in St.Lucia. He is also the Commonwealth of Learning Focal Point for St. Lucia and Interlocutor for the Virtual University for the Small States of the Commonwealth (VUSSC).